Starting a farm is "high risk" but we know the rewards are plentiful. A multitude of low-interest secured loans are available from the USDA, as well as local funding agencies.
While going through these applications might seem daunting, we're lucky to have active local county service centers and offices with passionate staff who will help you bring these applications to reality.
Graham & Greenlee County Micro-Loan Fund
In partnership with Community Investment Corporation, Local First Arizona Foundation is building opportunity for local businesses in Graham County in partnership with Freeport McMoRan and the Graham County Leadership Cohort through the Graham County Micro-Loan Program. This new program will offer loans in smaller amounts to local businesses in the Graham County area to help them stay competitive in a continuously changing economy.
Businesses and startups in all industries located in Graham County can apply for loans from the Graham County Micro-Loan Program. The loan fund will be managed by the Community Investment Corporation, and loan applications will be reviewed by a steering committee of local community members.
USDA Farm Service Agency (FSA)
USDA Farm Service Agency offers a variety of risk management, disaster assistance, conservation programs, and loans to help producers weather ups and downs in the market and recover from natural disasters, as well as invest in improvements and expand their operations. There are also targeted loans for youth; beginning farmers and ranchers; and minority and women farmers and ranchers, and Native American Tribal Loans.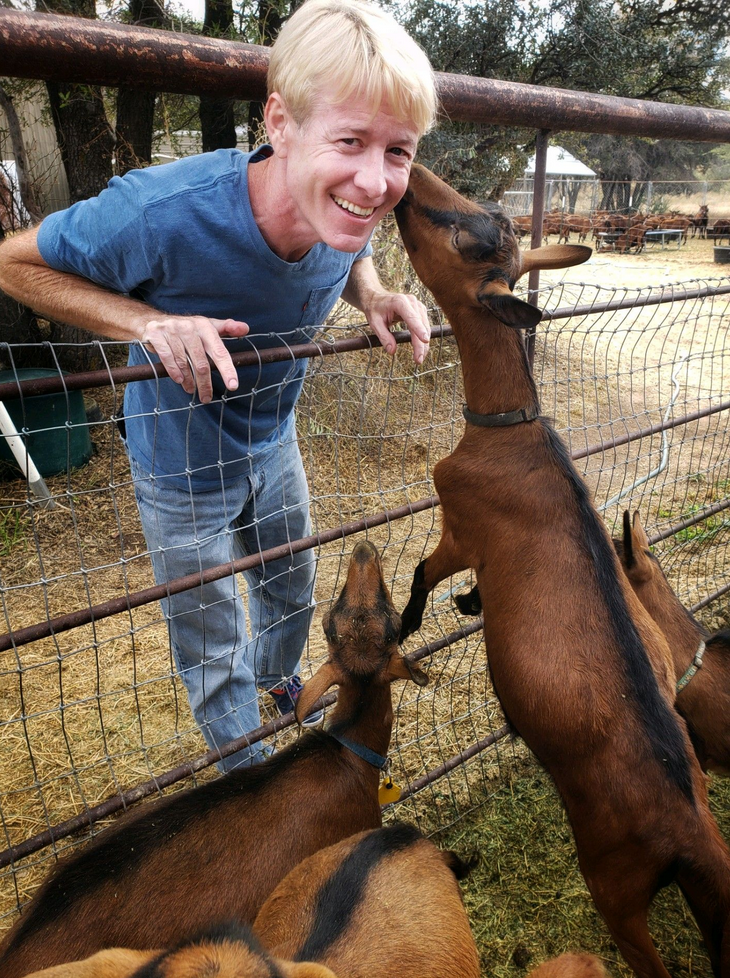 Meet Gary
at
Capream Dairy
Gary Carder of Capream Dairy in Prescott specializes in goat milk gelato, using operating loans from Arizona Farm Service Agency to cover operating costs of the herd & purchasing equipment.
"Given our current stage of growth, the USDA is going to continue to be our best friend."
Meet Gary and hear about his experience as part of the USDA's #FridaysOnTheFarm story here.
Arizona Natural Resources Conservation Service (NRCS)
The Arizona NRCS offers a number of funding opportunities, as well as robust technical assistance, to help simultaneously increase the productivity or your farming operations and conserve natural resources.
Environmental Quality Incentive Program

This voluntary conservation programs helps producers make conservation work for them. Together, NRCS and producers invest in solutions that conserve natural resources for the future while also improving agricultural operations. Staff from NRCS will help you develop a conservation plan to guide your use of NRCS resources. Arizona' offers 5 EQIP Programs:

Conservation Stewardship Program

CSP offers enhancements for current conservation practices. For example, if you have been practicing prescribed grazing, CSP would give you options to enhance that practice with activities such as grazing management to improve plants for wildlife, or grazing management to reduce soil compaction, or grazing management to improve riparian function, just to name a few. More on CSP.

Conservation Innovation Grants

CIG has supported projects ranging from the implementation of computer-controlled, automated sprinkler systems that save growers time, money and water; to the development of quantification tools that support ecosystem services markets and provide a new income stream for producers. More on CIG.