Grow Your Business at the Arizona Good Food Expo
Are you a farmer or a food or beverage artisan looking to diversify your sales? Do you have a product that is out-growing the farmers market? A surplus of produce that you'd like to sell in bulk to a single buyer? A CSA that takes all your energy to keep going?
If you answered "yes!" to any of those questions, then we have got the event for you: the Arizona Good Food Expo.
Coming up on Monday, August 26, the Arizona Good Food Expo is your one-stop-shop to meet buyers from larger grocers and small food retailers, chefs from Phoenix's finest restaurants, school food service buyers, and everyone in between.
The Expo is designed to welcome buyers as they turn their eyes local to sate their customers who increasingly request only the freshest, local foods. The event has grown from being a small and intimate event to one that continues to grow in numbers each year, right along with Arizona's offerings in the food space.
Here's what Arizona food & drink artisans have to say about their experiences making connections in years past:
"We owe our start to the AZ Good Food Expo. We showed up with nothing. No products. No samples. All we had was a sign that had our big idea on it - starting a local flour mill. Our crazy idea was received by amazing food community that was willing to help us get started. We have a thriving local food business because of the connections and people we met that day."
- Emma Zimmerman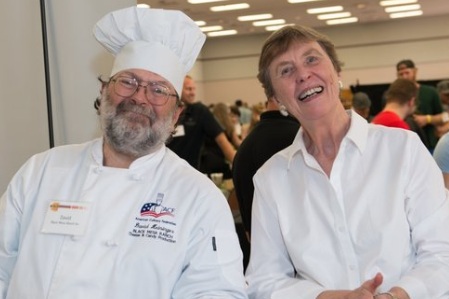 "We are based in "extreme rural" Arizona so not only did we get the opportunity to make important new connections in the local food community, we also get face time with some of the customers we otherwise would only chat with on the phone or by text the rest of the year. It is the outstanding AZ food community gathering of the year."
- David Heininger
Join us in 2019 as we celebrate 10 years of the Good Food Expo!
The deadline to register as a vendor is August 15th, in order to secure appropriate health permits.
Do you have additional questions? Don't hesitate to reach out to us.
If you're not ready to exhibit at the Expo but are interested in learning more about scaling your business for wholesale, email us, and we're happy to see how we can help you achieve your goals.